A New Ship For The Route Motril – Tangier Med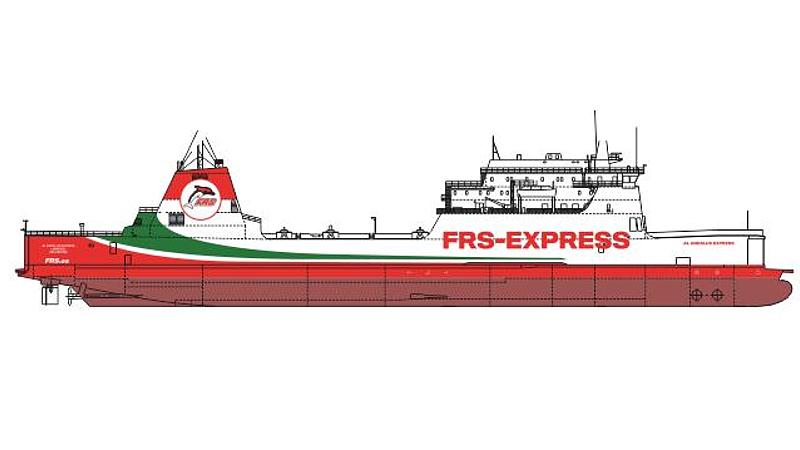 The shipping company FRS expands its involvement on the Motril – Tangier Med route in time for start of OPE with the commissioning of the vessel "Al Andalus Express", previously known as "Nord Pas de Calais". This new vessel will replace the "Kattegat" which will return to its earlier operation route Algeciras – Tangier Med. FRS has been operating the route between Motril and Tangier Med since January 2016.
With the "Al Andalus Express", the shipping company strengthens its presence and the long term investment in the port of Motril. This is emphasised, in particular, by the extensive conversion work FRS is carrying out on the new vessel before OPE. FRS will improve passenger and professional driver cabins of "Al Andalus Express" and will reshape the cafeteria and catering services on board, following the usual standards throughout the FRS' fleet. The works include a duty free boutique and a new concept of entertainment on-board for passengers. An overall new crossing concept will significantly improve the experience of customers using this new ship on the Motril – Tangier Med route.
The vessel reaches a service speed of 23 knots and offers perfect manoeuvrability for the ports of Motril and Tangier Med. This guarantees fast voyages, short turnaround times and best comfort and service for the cargo and regular passenger traffic.
With the new ferry, FRS strengthens its commitment to this route, offering an alternative by sea due to its geographical proximity to the motorways, the efficient flow of traffic during embarking and disembarking and the savings of kilometres.
"We are sure that with this new vessel, combined with the facilities provided by the port of Motril, we are offering a great service on the route Motril – Tangier Med for the cargo transport and a relaxing and convenient journey to the passengers", states Ronny Moriana, co-managing director of FRS.
About FRS:
FRS Group is a leading shipping company which transports persons, vehicles and freights. With over 75 years of experience, the company operates ferry lines and high-speed boats throughout Europe, North Africa and the Middle East. FRS has operated on the Strait of Gibraltar since 2000. The company covers the routes Tarifa – Tangier, Algeciras – Ceuta, Algeciras – Tangier-Med and Motril – Tangier-Med.
For more information:
FRS Communications and Marketing Department
Soraya Quevedo: 607 29 43 41
[email protected]
Marcial Picó: 956 62 96 05
[email protected]