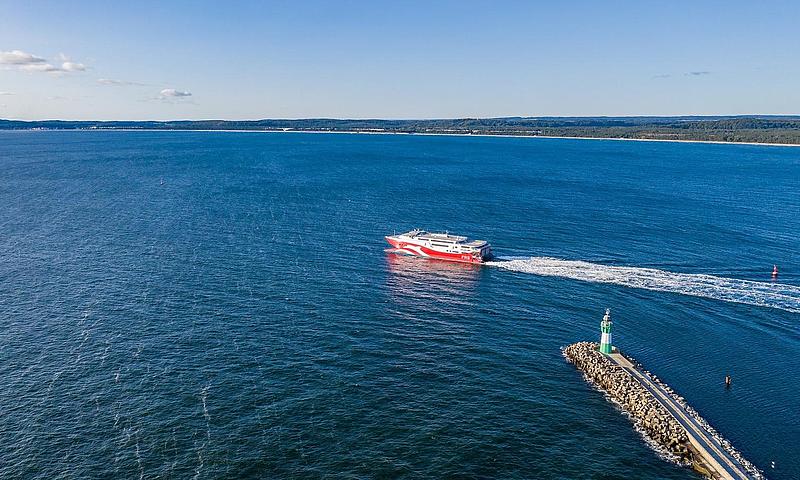 Travel From Sassnitz To Trelleborg At High Speed
Sassnitz • Sweden is one of the most popular travel destinations for German tourists. Whether by car, camper, motorhome or as a day trip, FRS Baltic makes it possible to travel to Sweden quickly and comfortably. With the high-speed catamaran "Skane Jet", more than 600 passengers and up to 200 vehicles can be transported from Germany to Sweden in just 2.5 hours.
Since 2020, the FRS Baltic high-speed ferry has been in operation between Sassnitz and Ystad. However, there is a change of course for the start of the 2023 season: The new destination port will be Trelleborg, the gateway to Sweden. By moving the destination port, the journey to Sweden will be even faster and more convenient. "We are very pleased to be able to offer our passengers an even faster connection to Sweden," said the CEO of FRS Baltic.
"With the new destination port of Trelleborg, we are even closer to the popular destinations in southern Sweden and offer our customers an even better travel experience." FRS Baltic has been a reliable partner for travellers who want to travel to Sweden quickly and safely for many years. With the high-speed catamaran "Skane Jet", the company is committed to the highest quality and comfort.
The 2023 season starts in April. Tourists can book their tickets online or by phone and look forward to a fast and comfortable journey to Sweden.
Read more